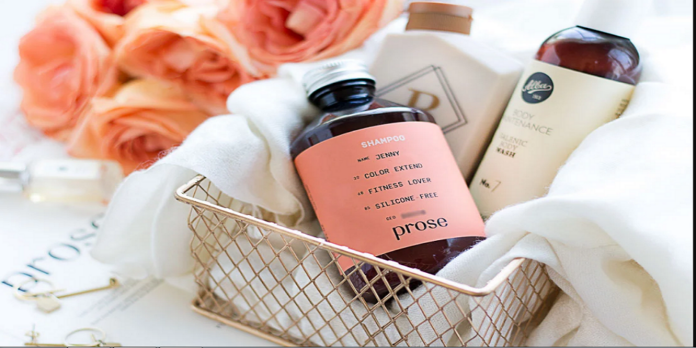 When it comes to beauty and skin products, most people seem confused about what and where to buy them. Because these are not just the products, they ultimately influence how you and your body will look.
Among a never-ending list of beauty products, one essential item is shampoo. The shampoo is a viscous liquid hair product that gives life, strength, shine, and growth to your hair. One basic factor about choosing a shampoo is that not all shampoos are suitable for everyone's hair.
Well, as the market is filled with many local and international brands offering whole different shampoo ingredients, some people still prefer customized shampoo.
Why do you think it happens? And how is it possible that out of millions of options, they never find the one suitable for them?
Here we will discuss why people think customized shampoos are best and whether you should also buy a custom shampoo. If you want the answer to all these questions, stay with us!
Why Customized Shampoo Than Store Brought?
We all are aware that most store shampoos are prepared with synthetic chemicals that can quickly transform your hair condition but not for very long. Many brands in the market still claim that their shampoos are prepared from 100% natural ingredients.
Well, we will not go down in detail about whether their statements are factual or not. Regardless of whatever the brands offer, many people still believe that their customized shampoos have no replacement in the market.
Here is why!
#1 Safer To Use
About the store shampoos, there are two major concerns that customers have;
#1 As we mentioned earlier, not all the shampoos are good enough for all hair types, and you cannot understand which is suitable shampoo until you spend many dollars.
There are many cases where the local and even branded shampoos leave very severe side effects that might result in complete hair loss. So, people are always cautious about whether to try a new product or not.
#2 Many people are allergic to specific chemicals and ingredients. Not all the elements are mentioned on labels, so customers waste bucks on the products they cannot use.
However, in custom shampoos, you can choose the entire natural and your required elements which makes these shampoos a safer option to use. You can exclude all the products you are allergic to or those that do not fit best on your hair.
#2 Cost-Effective Solution
The shampoos available in stores are generally of high cost as they use expensive chemicals and pay heavy taxes. Usually, one bottle of store shampoo lasts a month as the quantity is also not high enough as you pay.
However, in customized shampoos, only organic elements are used, which are far cheaper than synthetic elements. Because of this, these shampoos cost less with more quantity.
Conclusion
If you are also interested in shampoo customization, share your recipe with Alibaba suppliers or manufacturers. And if you don't have one, you can check the recipes already available on the site and choose the one most suitable for you. If you want to customize your shampoo, visit Alibaba.com to place your order.