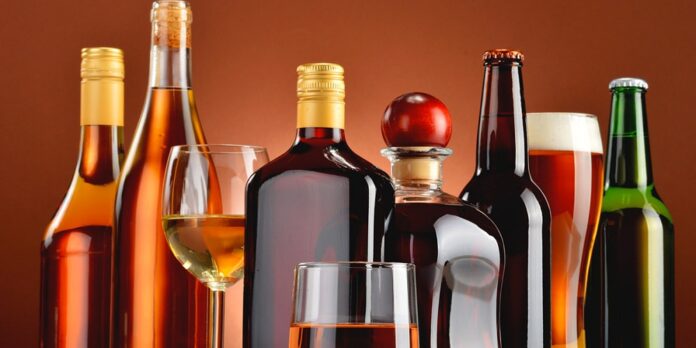 Customization is the sole factor that you can choose to make your business stand out from competitors. And when it comes to liquor bottle customization, you will surely be overwhelmed by the countless options. If you are thinking about opening your liquor line, here brings a complete guide to customizing liquor bottles.
We will explain all the factors that you should consider and the source where you can place your order. So, let's get into it!
#1 Select Right Liquor Bottles
The options for liquor bottle varieties are endless, and it becomes intimidating to pick a specific bottle style. Liquor bottles are available in traditional to classy styles.
When choosing the liquor bottle style, you should keep these points in mind:
Pick a unique and eye-striking style
Choose style according to the type of liquor
Stick to your theme and be fussy with colors
Suppose you are not much familiar with the liquor bottle types or styles. In that case, you can browse the internet to collect information or get help from a custom liquor bottle manufacturing company. Alibaba.com brings multiple custom liquor bottles supplier and manufacturers on one page along with their sample products.
You can contact any company to get help and place your order.
#2 Be Creative In Your Design
In the overall liquor market, the design of your bottles helps you stand out. When choosing the design of your bottle, being distinctive is not the only factor.
If unsure about your selection, you can arrange a small survey to check which design is more appealing to the customers. Setting up online surveys is not a big deal in the online pool.
In another case, you can do market research about unique and beautifully-designed liquor bottles.
#3 Customize Your Logo
When designing a logo for your brand, you can check options from online logo stores or hire a professional graphic designer to perform this task. Whatever method you choose, ensure your logo reflects your brand slogan.
#4 Choose The Right Manufacturer
In the customization of liquor bottles, the manufacturer plays a significant role in giving shape to your thoughts. If you are looking for experienced and well-known manufacturers, you can check Alibaba for different manufacturers' contact information.
The proper manufacturer might provide you with the following benefits;
Customize the bottles specifically for your brand
Can create unique logo and printed stickers for your bottles
Will indicate and improve the weak points in your designs and style
Offers the excellent quality bottles
Can provide you with certain offers and packages regarding cost
Reliable to continue long-term business
#5 Choose Label That Complement Bottles Design
When choosing the bottle's label, there are multiple things to consider;
Label and bottle color complement each other
The label should blend well with bottle style
The label should be well-printed with the logo and all required brand information but avoid putting too many words.
The label should be easy to remove without leaving any sticky residue behind. So, people can use them for other applications.
Conclusion
Regardless of the design and color, your final results would be mesmerizing. When placing your order, ask the manufacturer to share some samples or initial product line to find out what your bottles look like. Alibaba custom bottles come up with customized logos and labels as well. So, you can check their collection to get some ideas.